Perfect Balance Gymnastics I've Got This
Written by Melisa Torres
Reviewed by Kayleigh A. (age 8)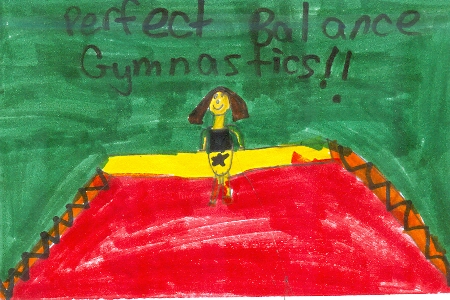 Have you ever done gymnastics? A little girl named Trista comes to a gym in Utah. She only knows how to tumble on the floor; she wants to learn how to do the other events. So… if you want to see if she learns how to do the rest of the events read this book.
I liked this book because it was about gymnastics, and I love gymnastics. In addition, I knew what they would be about just from the title. My favorite part was when Trista kept trying and never gave up on something. I had that problem in my feature but I got the skill and moved on to the next level.
I recommend this book if you like gymnastics. There are 133 pages and there are cool names for the flips. The people who would like this book are probably girls.