David Goes to School
Written by David Shannon
Illustrated by David Shannon
Reviewed by student in Winter 2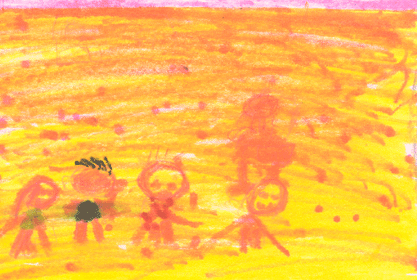 The book is about David He doesn't listen to the teacher or his mother. He gets in trouble a lot. My favorite part is when he put bubble gum on the girl and when he put paint on the girl and when he skip the line at lunch.
This book reminds me of my cousin because she treats me and my sisters bad. It reminds me of a little boy in my school that treats the teachers bad. It teaches me to behave good in school.
I think other kids should read this book because its funny.