Goatlilocks
Written by Erica S. Perl
Illustrated by Arthur Howard
Reviewed by A.J. (age 7)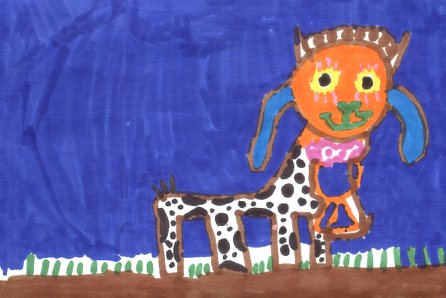 If you admire the book Goldilocks then Goatilocks is a great book for you. First, Goatilocks found a bear's house. She went to the kitchen. Then found three bowls of porridge. The first one was too hot. The next one was too cold. The last one was just right, so she gobbled the whole bowl, including the spoon! Next she finds three chairs and ends up eating the last one! Read the book to find out what happens to Goatilocks!
I like this book because has a very funny pictures. They show a lot of expression on the faces. This book was also funny because Goatilocks eats everything. Goatilocks also teaches you a lesson -- to never go to someone's house without permission!
This book is good for second graders and up. If you love fairy tales than you will like this book.