I Am Albert Einstein
Written by Brad Meltzer
Illustrated by Christopher Eliopoulos
Reviewed by A.W. (age 7)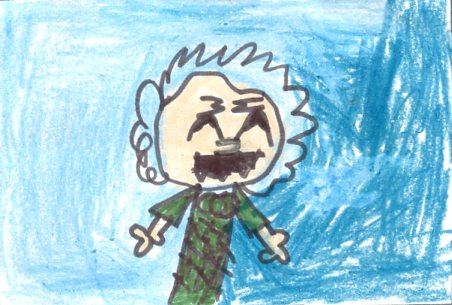 If you like science and technology then I Am Albert Einstein is perfect for you. It is about Albert Einstein's childhood. It also shows how he mumbled words to himself when he was little. They even showed his big head when he was a baby! The best part to me was when he wrote down e=mc2 on a chalkboard and he said it's a formula to help us explain the universe.
I like to learn about history and this book taught me all about Albert Einstein. The drawings were also realistic. This book also gave me a lot of ideas for words I could use in my own writing.
I recommend this book for everyone. This book is also good for anyone that likes biographies.