Goatlilocks
Written by Erica S. Perl
Illustrated by Arthur Howard
Reviewed by C.H (age 8)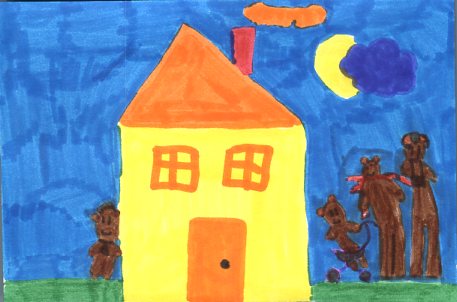 If you like the book Goldilocks, then you will love Goatilocks. It is a fairy tale. In this book the characters are Goatilocks and the Three Bears. I loved this book and you will too!
In the book Goatilocks sneaks into the three bears house. Instead of breaking things, she eats them instead! At the end of the story the bears discover what Goatilocks has done!
I enjoyed this book because it was funny. It was funny that Goatilocks ate the items. Fairy tales are also fun to read and this was a twist on a fairy tale. I also loved the ending because Goatilocks learns a lesson. She learns not to sneak into anyone's house.
I recommend this book for kindergarten to 4th grade. You will want to read the book to find out the rest of what happens to Goatilocks!