The Night of the Living Dummy II
Written by R.L. Stine
Reviewed by Megan M. (age 11)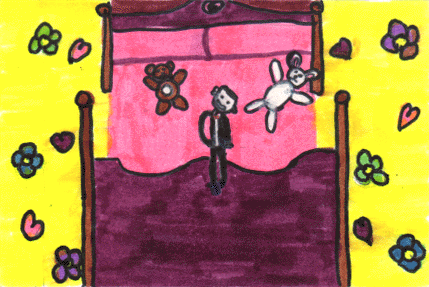 The Night of the Living Dummy II is about a girl named Amy who gets a new ventriloquist's dummy. She didn't know there was something different about this dummy until weird and evil events started happening. When her sister gets involved, things get worse.
My favorite part of the book was when Amy and her dad were cleaning out the dummy, and her dad got slapped. I like this part because Amy's dad thinks Amy made the dummy slap him, but she really didn't. There is a part in the story when Amy thinks the dummy is alive. That reminds me of the time when I was younger and my mom had a doll that I thought was alive, because sometimes in the morning it would be in a different place than it was when I went to bed the night before.
I recommend this book to kids in fourth grade and up who like mysteries. The Night of the Living Dummy II is part of a series called Goosebumps, and it is like the other books in the series because the end of the book is the beginning of the next book in the series. Reading this book just might give you goosebumps!