Nancy Drew and the Clue Crew Cat Burglar Caper
Written by Carolyn Keene
Illustrated by Macky Pamintuan
Reviewed by Michael H. (age 9)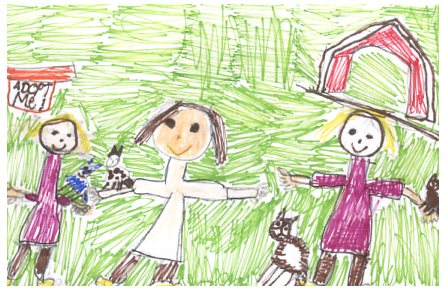 In Nancy Drew and the Clue Crew Cat Burglar Caper, Nancy and her friends are trying to find out who stole the kittens from River Heights Animal Shelter. First, Nancy and her friends are at Pete's Pet Shop visiting the cats and dogs when the police chief comes in and tells them that kittens are missing from the shelter. They go to the shelter to look for clues. Nancy Drew and the Clue Crew think it was Deirdre Shannon, their arch enemy, because Deirdre always wanted a pet. When Nancy Drew walked by Deirdre's house, she heard a meow. Do you think it was Deirdre Shannon that stole the kittens? You will have to read the book to find out!
I think Nancy Drew is really serious when it comes to a problem. For example, as soon as Nancy found out the kittens were missing, she scheduled a meeting with Sandra Berman, the shelter director. I like how Nancy and her friends love to solve mysteries. In the book, George said happily, "Let's get started." Bess said with a smile, "Finally! A real mystery to keep us busy." Nancy is smart because she writes all of clues in her purple notebook.
I recommend this book for second and third graders because it is not too hard and not too easy. Also, I think kids who like mysteries would like this book. If you like kittens this would be a good book for you.