Young Cam Jansen and the Baseball Mystery
Written by David A. Adler
Illustrated by Susanna Natti
Reviewed by Aidan P. (age 9)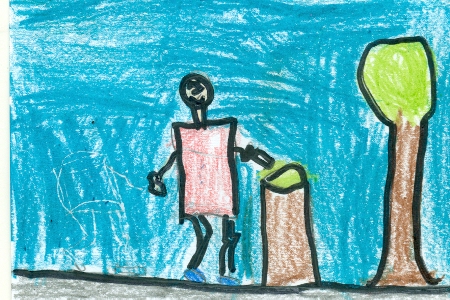 This book is about Cam and Eric playing baseball. Cam and Eric are having a catch and the baseball goes missing! They're looking for the baseball. They looked in the bushes and it wasn't there. They looked in the trees and it is … sorry can't tell you. Read to find out! I thought the book was great.
I like the characters because Cam says "click" so she can remember where they searched because she has a photographic memory. My connection to this story was when my brother and I lost our baseball and looked for it for days. My connection to another story titled The Green School Mystery. Both books included a mystery to be solved by Cam.
This is a good book for children in grades 2 and 3. It doesn't have too many difficult words to read. They are just right. If you like mysteries, then this book is for you!