Jacky Ha-Ha
Written by James Patterson
Reviewed by Maya B. (age 8)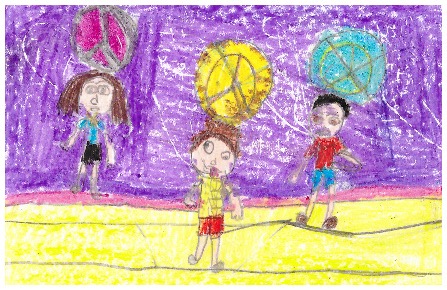 Ha-ha!! If you want to read a book to make you laugh, then read Jacky HA-HA written by James Patterson.
To begin, with this book is about a girl who is really funny and makes a lot of people laugh at school and at home. Jacky tells jokes all of the time and is known as the class clown. She tells jokes not only to be funny though, but because she worries a lot about her family. Her mom is in a war and her dad isn't home a lot. Her jokes help her to not worry so much and make other people think she is ok. She is afraid that her family might not stay together, so she decides to promise not to make jokes to help make that happen. This is very hard for her to do.
In addition, Jacky seemed to be all funny and wasn't willing to work but then all of the sudden it changed. She started doing important deeds and was willing to do work but she kept on laughing. This reminded me of me because I like to have fun but I work hard too. I thought the book was interesting and I was on the edge of my seat to find what was happening next. This is because you never knew what Jacky would want to do or say. This book teaches girls to be themselves. I thought this was important because sometimes it is hard because other people can be mean to you. I think this book is unique because of the author. James Patterson writes books for kids and for adults!
In conclusion, this book is great for girls and moms of all ages so I recommend that you tell your mom. You will laugh all the way to the funny books in the library and find Jacky Ha-Ha!