Fox Investigations A Web of Lies
Written by Adam Frost
Illustrated by Emily Fox
Reviewed by Ryan B. (age 8)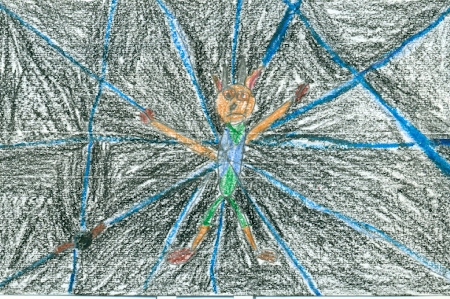 If you like adventure, you should read A Web of Lies! You should read this book because it is scary and awesome. The lesson is to never steal from anyone. The detective Willy Fox is on the case of the missing millionaire sheep named Simon in Peru. Will they find Simon the sheep? A con artist is tricking Simon and his family to try to steal Simon's money. Will the con artist be caught? Will Simon keep his money?
Based on what I know you will love this book because it is a scary book. My favorite part was when the con artist was stuck in a spider's web. I liked that part because it was funny. My favorite character was Willy Fox because he was a great detective and the main character. When I read this book, I was nervous because I did not know if Willy Fox would find the con artist or the sheep. I am convinced you will love this book.
I recommend this book because it is a cool book. A reader ages 8-12 should read A Web of Lies. If you enjoy mysteries this is a wonderful book for you. The reader might be interested with A Web of Lies because there are certain parts that are frightening. For example, at one point Willy Fox falls out of a window of a building. Go read this book!