Escape from the Overworld
Written by Donica Davidson
Illustrated by Lord WhiteBear
Reviewed by Eamon B. (age 9)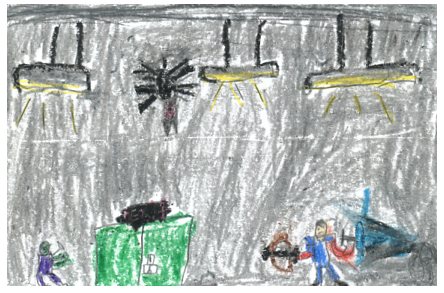 Did you ever wonder if you were a video game character came to life? Escape from the over world is about a kid named Stevie that was a Video game character from a game call Minecraft but he was chased into a portal by a spider and came into our earth. He lands in a girl named Maison house. She helps Stevie fit in with the earth. While they are Gone not only does Stevie can go throw the portal zombies spiders Creepers are entering the world. Everybody is in danger can Stevie take down all the monsters or everyone dies?
I think this book is unique because have you ever seen a book where a guy came for a computer into the world. My favorite part was when they had to Fight all the monsters because I like huge wars in video games. I wonder what would happen if that really happen if this was a real story.
I think people that like Minecraft would like this book because come on it would by pretty cool for a video game character to come to life? I think kids 7-12 would like this book will like this book because it is a little hard to read but it is a great book . People are interested in Minecraft and adventures would really Like this book .