Ally The Dolphin Fairy
Written by Daisy Meadows
Reviewed by Olive M. (age 8)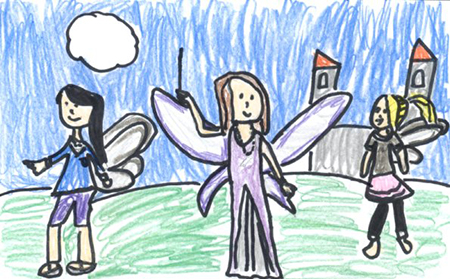 Ally the Dolphin Fairy is a Rainbow Magic book. There are two girls named Kirsty and Rachel. They help fairies when something goes wrong in Fairyland. Ally, the dolphin fairy, is a sweet and kind fairy who helps Shannon the ocean fairy. In the book, Kirsty and Rachel help Ally. One day...read the book to find out what happens next!
I liked this book because it was very exciting when Ally was trying to defeat Jack Frost and his goblins. This book reminds me of the Rescue Princesses series because those books also have adventures. I felt more curious as the book went on because there was a cliffhanger at the end of every chapter.
I recommend this book for people who like fairies. Also, I think it would be best for kids K-4th grade. I don't think 5th graders would be interested in it because it's probably for younger kids.