The Baby Sitters Club
Written by Ann M. Martin
Reviewed by Elayna M. (age 9)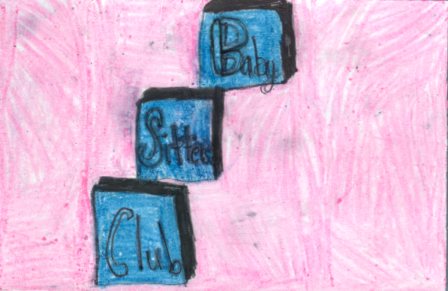 Kristy's Great Idea by, Ann M. Martin is a really great book it includes some secrets and a couple of mysteries. There are four girls that start a Baby Sitters Club and are very successful with in just a couple of days. One client thinks it's a dog sitting company and Kristy does not know, so she can't say no when she goes over to the house. Another client's kids think there's a witch living next door and put a spell on their cat and maybe they convince Mary Anne that there really is a witch living next door. Here's a hint one of the mysteries is that Stacey keeps running away when they bring out candy they all think something is wrong with her. What do you think? Will Stacey tell the girls what is wrong with her health?
In my opinion, the book Kristy's Great Idea, is really amazing book. To start with, as I was reading this book it kind of made me wonder is this how I'm going to end up in middle school because Kristy is in middle school and her brother is about 8 years old and that's how old my brother will be when I go to middle school. Also, the story makes me think of my brother because Kristy has a lot of annoying brothers Oh boy what would it feel like to have that many brothers. Finally I liked the character Kristy because I can really relate to her. In fact I baby sat my brother once. As you can see I really like this book I would recommend this to ages 8 to 18 oh and read it if you've got one, two or three brothers you should also read this book.
Kristy's Great Idea is a good book it's about friendship, mysteries and secret's. Do you like friendship, mysteries or secrets? If I had five thumbs I would put them all up that's how good this book is, I would give this book five thumbs up because it really tells a lot and when I say a lot I mean a lot of information about babysitting, and what to do and what not to do. I would suggest this book to ages 8-18, because for 8-11 it's just fun to read but from ages 12-18 they should read this book because that's about the age you start babysitting. I think everybody that can read it should read it.