There's a Cow in the Cabbage Patch
Written by Clare Beaton
Illustrated by Clare Beaton
Reviewed by Lenin O (age 6)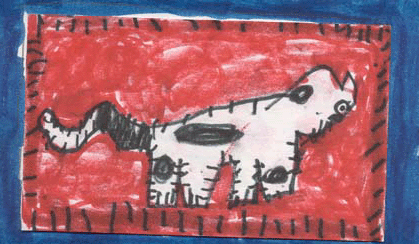 The book was about some farmers helping animals to be where the animals should be. The whole book was funny because the animals were not in order. I liked when the owl was in the birdhouse. At the end the animals were back to their spot. The farmers put the animals in there spot.
This reminds me of when I was a little boy. My mom made quilts but in story they made like arts and crafts. This teaches me how to make quilts. The pictures look like animal quilts. The farmers are unique because they don't have farmer clothes. This is a special book because the pictures are like quilts
I recommended this book to my sister Marlenny and my god brother. And I recommended this book to my even bigger sister and other kids too!