Nightmares!
Written by Jason Segel
Reviewed by Helena B. (age 9)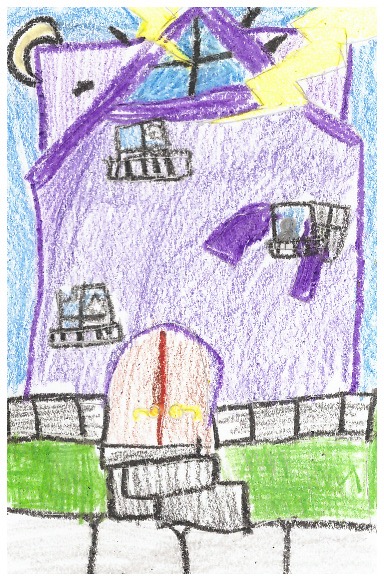 "Whoa! Look out!" In Nightmares! by Jason Segel, there are monsters everywhere. No literally, everywhere!
To begin with, Charlie Laird is an average kid with average nightmares about his stepmother. He thinks she is a witch, and his house is a creepy, old, purple mansion. But one night, his fear grew so big, that he accidentally opened up a secret portal that opens up to the land of where nightmares live and perform called the Netherworld. He enters it and sees many odd creatures that are other people's nightmares. He is trapped and has to find a way to escape.
In addition, I absolutely LOVED this book. It was amazing!!! I adore it because there are scares and monsters in it, and I am the type of person who loves to read about scary things. My favorite part was when Charlie, his friends, and his little brother Jack meet Medusa in the Netherworld so they can borrow some costumes. I like this part because some of their costumes were really embarrassing, as I saw in the picture. This book reminded me of some of the bad dreams I've had, but it also taught me about trust, friendship, and bravery. And sense I felt so relaxed reading it, it decreased the amount of nightmares I had rather than increased it!
In conclusion, if you are ages 9-13 and like reading books that will set a chill up your spine, then you should check out Nightmares! Today!