Click, Clack, Moo Cows that Type
Written by Doreen Cronin
Illustrated by Betsy Lewin
Reviewed by Alexix G. (age 6)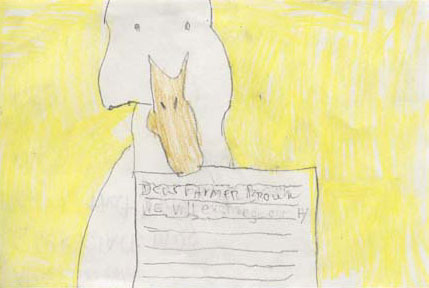 This book is about cows and a farmer named Farmer Brown. I like when the cows left a note and I like when the cows were angry. I like when the farmer saw a note on the barn door. I also like when the farmer couldn't believe his eyes.
My favorite part of the story was when the duck left a note for the farmer the next morning to ask for a diving board
I learned about different things like how to ask for things.
Kids who like farm animals and who want to ask for things will like this book.