What a Year
Written by Tomie dePaola
Reviewed by Manu N. (age 8)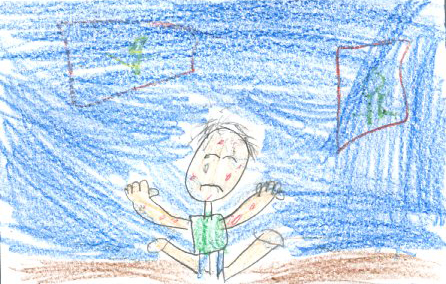 I am reviewing What a Year by Tomie DePaola. It's about a boy named Tomie, who is turning six, and is having his birthday in school. It's also the first year he can go trick or treating with his older brother, Buddy. The holidays are near, and Tomie is in a Christmas play. Disaster strikes when Tomie gets chicken pox! Will Tomie be cured in time for the Christmas play? Well you'll just have to read to find out!
In my opinion, What a Year by Tomie DePaola is a hilarious book! First of all, Tomie, the main character, is funny because for his birthday he made pop eyes for dinner. Secondly, he is fearless because he got chicken pox and wasn't scared. Lastly, he is lucky because for his birthday he got something free, and it was the first time they sold something for free in the store.
I recommend this book to people ages 5-8.