Waiting is Not Easy
Written by Mo Willems
Reviewed by Alivia T. (age 7)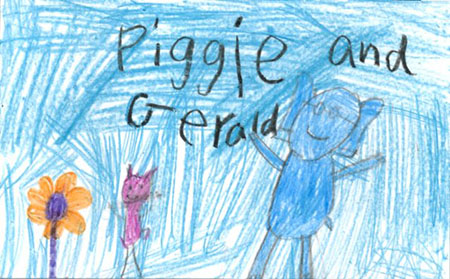 Waiting is Not Easy is an Elephant and Piggie book. Piggie is the pig and Gerald is the elephant. Gerald is a kind elephant, but he has a hard time waiting. This book has really clever illustrations. Waiting is Not Easy is quite a silly book.
I think Waiting is Not Easy is a funny book because Gerald gets really crazy and just looses his mind. My favorite character is Gerald. I like him because he is funny. I like Piggie, too. I like her because she tries to help Gerald a lot. Piggie is a girl, and Gerald is a boy. They are best buddies. I like the illustrations because they're cute.
I recommend this book to people that like funny books. I recommend it for kids in grades K-4. This is a long book, but it is not a chapter book.