Clementine Friend of the week
Written by Sara Pennypacker
Illustrated by Maria Freeze
Reviewed by Jada-Lynn B. (age 8)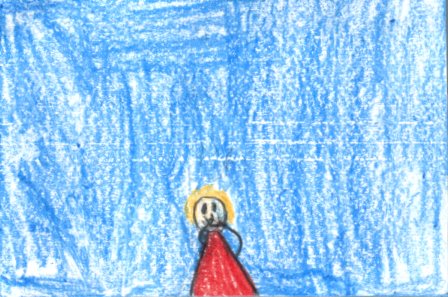 Have you ever felt so sad? In " Clementine Friend of the Week" Clementine is very sad. She gets picked to be the friend of the week in school, but everything goes wrong. She has loses her cat Moisturizer. Clementine thinks she will never see Moisturizer again. Clementine's best friend Margaret gets mad at her. Everything is going wrong for Clementine that week. Will Clementine get Moisturizer back? Will Clementine and Margaret be friends again?
I think this book is both funny and sad. It's sad because Clementine loses her cat, Moisturizer. Its funny because Clementine keeps saying "Ok , fine" to everything . I really likes reading this book, it's fun and you learn about being a friend.
I recommend this book to all ages. Clementine is always messing up. It is funny when she messes up. It is so much fun to read, you will never want to put it down.