Diary of a Wimpy Kid
Written by Jeff Kinney
Illustrated by Jeff Kinney
Reviewed by Will B. (age 8)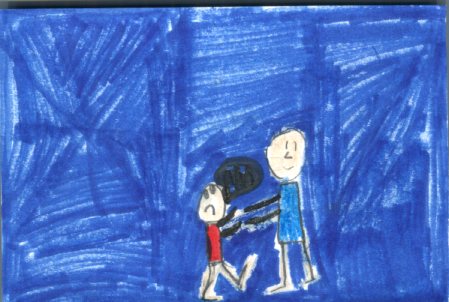 Have you ever stole something? Once there was a kid named Greg Heffly. Greg's mom made up this thing called mom bucks. The mom bucks are really just money from a board game. Greg's mom gives him a mom buck if he is good. One day Greg goes over to his friend Rowley's house. Greg and his friend Rowley were playing a board game. The board game had mom bucks in it. When Rowley went to the bathroom Greg stole the mom bucks from the board game and ran home. He put the mom bucks under his mattress. What will happen next? Read and find out.
Jeff Kinney is an outstanding author because he has humor in his writing. The illustrations are outstanding. The characters look realistic. This book is very funny. It made me laugh a lot.
I recommend this book to kids of all ages who like to laugh. I give this book five stars for making me laugh out loud. If you like to laugh get this book.