Mrs. Lane is a Pain
Written by Dan Gutman
Illustrated by Jim Paillot
Reviewed by Sabine B. (age 8)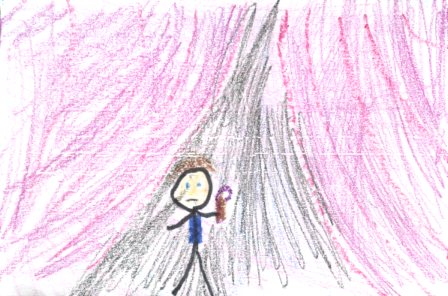 Have you ever been in a talent show? Well. AJ is in one. Principal Klutz decides to have a talent show. He hires a professional to help named Mrs. Lane. AJ does not know what his talent is. AJ tries a whole bunch of different talent, but none of them work. Will he have a talent for the show?
I like this book because it is hilarious. I laughed a lot as I read this book. Dan Gutman is an outstanding author. He has a lot of humor in this book, like the first time AJ tried a talent-arm farting. It was funny. My favorite chapter was chapter 12 because there is a big surprise in the end. This book reminds me of the book " The Talented Clementine". In that book Clementine does not know her talent either and tries out other talents too.
I think anyone who likes a good laugh would like this book. I think this way because I found myself laughing the whole time. I give Mrs. Lane is a Pain 5 stars. It made me laugh.