Mrs. Lilly is Silly
Written by Dan Gutman
Illustrated by Jim Paillot
Reviewed by Noah D. (age 8)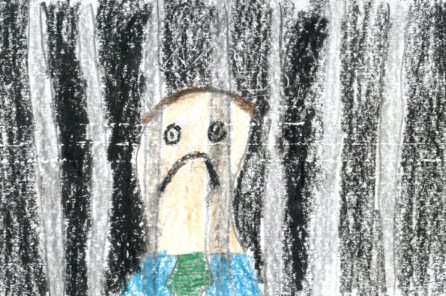 Have you ever laughed so hard that you can't breath? Well you will if you read this amazing book. In this book A.J and his outstanding friends team up with the hilarious Mrs. Lilly to make the weird teachers end up in a rusty jail cell. They make a weird newspaper about all the hilarious secrets of all the weird teachers miserable lives. Read to find out what happens to A.J., Mrs Lilly and all the weird teachers.
The most fabulous part was when all the weird teachers went to the stinky jail because it was so hilarious how they walked. I learned a great lesson in this weird and funny book. The lesson was that you shouldn't whisper and tell bad secrets that are really secret. I was laughing so much when I was reading this book. This book is so hilarious. AJ was a window for me. He was a window for me because I would never do anything that would get my teacher or other teachers in jail. I know now how to get a teacher in jail, but I would never do that.
I think people should read this funny book because it is hilarious and cool. People who like humor would like this book. Who doesn't want a good hard laugh?