Poppleton in Spring
Written by Cynthia Rylant
Illustrated by Mark Teague
Reviewed by Alton F. (age 7)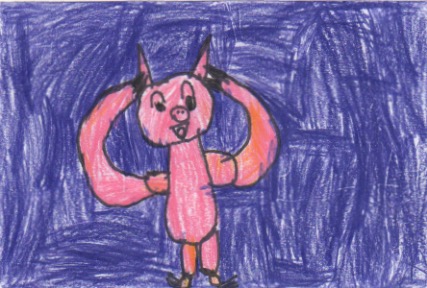 In each chapter, there is one main event. The Bicycle is about Poppleton getting a bike. Poppleton screams because his friend at the bicycle store showed him a room of 18 red bicycles. Poppleton wanted to see a red perfect exercise bike. Spring Cleaning is about Poppleton wanting to get all of his stuff clean. He gave his stuff to Cherry Sue. Cherry Sue's stuff was clean as a whistle, but Poppleton's house was overflowing with stuff. In The Tent, Poppleton wanted to sleep outside in a tent, but his friends said for him to sleep in his house so he's not cold. Read the book to find out more.
I like the part when Poppleton went to the bike store and saw his friend Marsha. He said so much that Poppleton thought he will faint so he pointed and screamed, "nooooo!" I like the illustrations because the animals look really real. I like Poppleton because he is funny.
I recommend this book to people that like Cynthia Rylant books and people that like a little funny stuff. So read this book and have fun!!