Miss Rumphius
Written by Barbara Cooney
Illustrated by Barbara Cooney
Reviewed by A.K. (age 8)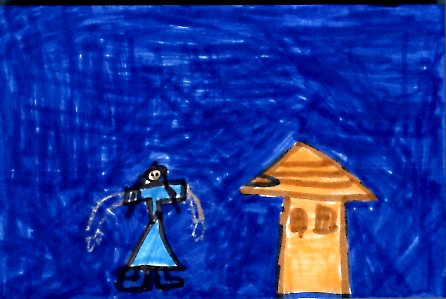 There was a little girl named Alice who wanted to change the world. When she got older she traveled far away to different places. Then she went back home. She got old and her back started to hurt. When she felt better she spread lupine seeds everywhere and made the world more beautiful. That is how she changed the world.
Miss Rumphius is a calm and peaceful book. I liked it a lot. My favorite character was Miss Rumphius because I liked it when she traveled to different places. I think the illustrations show the story was from the olden days. The special part of the story was her changing the world. As I read the book I was really excited to read more. I wonder if anybody has done the same thing as Miss Rumphius did for the world. A lesson I learned was that people want to change the world.
I think lots of people should read this book, especially people who want to make the earth a better place.