Where the Red Fern Grows
Written by Wilson Rawls
Reviewed by Eddie O. (age 11)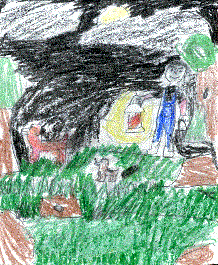 This is a touching story about a boy and his two dogs, Little Ann and Old Dan. It's also about country living in the Ozarks. The main idea of this story is about boyhood adventures with its ups and downs. It's also about caring for pets. But if you want to know more about the book you've got to read it.
I was deeply moved by this touching book about a man and his dogs. My favorite characters were the dogs and the main character, Billy. I liked Billy because he was very smart and very caring of his pets. I liked the two dogs, Little Ann and Old Dan because they were smart and courageous.
I would recommend Where the Red Fern Grows to everyone but especially to dog lovers. I know you will enjoy reading it.