The Berenstain Bears and the Missing Honey
Written by Stan & Jan Berenstain
Reviewed by Shaneli G. (age 9), Ashley V. (age 9)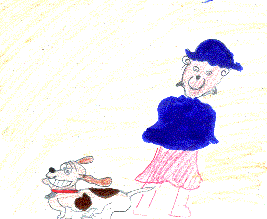 This book is about a family of bears. Papa bear had some blackberry honey in a jar, then one morning he woke up and there was no more honey in the jar. The family of bears started looking everywhere for the missing blackberry honey, while they were searching, they all blamed each other for eating it.
Our favorite character was snuff, the family dog, because he is really cute! Snuff was also helping them out by sniffing for clues. The illustrations in this book were very colorful and we thought they were very COOL.
We liked this book because it taught us a lesson. The lesson we learned is that we shouldn't blame someone else if we don't have any evidence. We recommend this book to kids ages 6-10. It is a very funny book with a lesson to learn.