D.W.'s Lost Blankie
Written by Marc Brown
Illustrated by Marc Brown
Reviewed by Doris H. (age 10)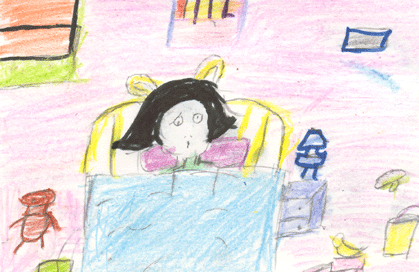 This story is about a Blankie. One day D.W.went home and looked in her special Blankie hiding place. "My blankies gone!", she screamed. Everyone help D.W.look for Blankie . Tonight D.W. can't sleep. Just then the door opened. Mother said I give you Blankie .
"I love my Blankie", said D.W. I think this story is so fun. This book is good.I like the book because this book fun. I think the books pictures are wonderful. Blankie was there when she learned to eat by herself. I was there when she learned to eat too.
My friend Bo-kang would like this book. He will like the pictures. Other kids will like it too.