Runaway Ralph
Written by Beverly Cleary
Reviewed by Samantha G. (age 7)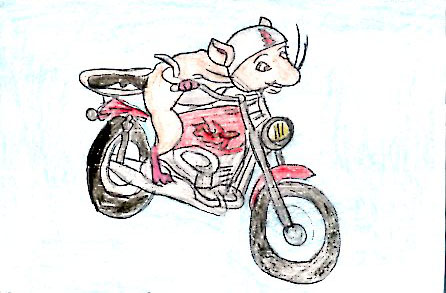 Ralph rides his motorcycle across the road. He gets captured by Garf and has to live in a cage with a hamster named Chum. Ralph has many adventures like escaping from the cage. Ralph makes a deal with Garf to clear Garf's name for stealing Lana's watch. He does and Garf lets him go free with the motorcycle and Ralph goes home.
My favorite part of the story is when Catso steals Lana's watch because Catso thought it was a mouse. My favorite character is Ralph because he is the main character. This story relates to my life because I once went to camp too. The story has pictures that help tell what is happening.
I think others should read this book because it is very fun to read.