Bad Kitty-Drawn to Trouble
Written by Nick Bruel
Illustrated by Nick Bruel
Reviewed by Lexie C. (age 8)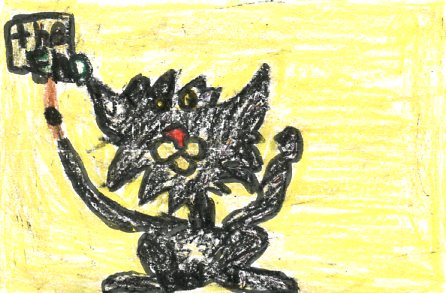 This story was about an author who wanted to write a story about a cat named Kitty. But Kitty did not like the story. So she tried to leave the story. But the author drew characters to stop her from getting out of the book.
My favorite part is when the author wrote speech bubbles that said, "I love turnips!" The unique thing about this story was that the author talks to the reader. This book is part of a series. They are similar because they have the same characters and different because the author didn't talk in the other books. I like it because the author talked to me.
I recommend this book because it's funny! This book is good if you are between 1st and 4th grade. If you like cats and like to laugh you will love this book.