Double Dog Dare
Written by Lisa Graff
Reviewed by Lauryn (age 8)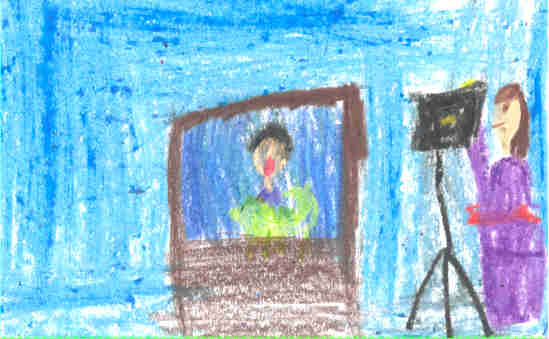 I double dog dare you to read Double Dog Dare! This book was written by Lisa Graff. It's daring!
This book is about a contest for double dog dares in Ms. Spark's room. It was all calm until Francine caught up with the king of dares, Kansas. That's when all the trouble starts. The war of dares scores continue to go up … 6 to 7, 7 to 8, 8 to 9. Francine was always one behind! It was daring me to read more.
In addition, I like this book because it reminds me of when I double dog dared my brother to wear his pajamas to school. He didn't do it though! It also reminded me of another book I read called A Tangle of Knots. It was also written by Lisa Graff and was about young characters also. Although it was not as funny Double Dog Dare, it also had some funny part. Something unique about this book is that Francine and Kansas are friends, but they are also competing against each other. That keeps the book interesting.
To conclude, I think this book is good for ages 8 to 19. It is also good to share with your family. So I double dog dare you to grab a copy of the book at your local library!