Geronimo Stilton, Cat and Mouse in a Haunted House
Written by Geronimo Stilton
Reviewed by Kire S. (age 8)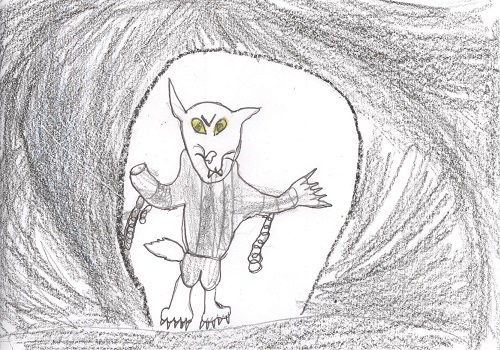 If you love mysteries you will love this book. Geronimo Stilton is a funny book series. The characters are mice. Here are their names Geronimo, Thea, Trap and Benjamin. One foggy night Geronimo was going to his Aunt Sweet Fur's house, but he got lost and found a haunted house. Then he saw a ghost. The problem is he wants to get out of the haunted house, but he can't find his way out. If you want to know if he gets out of the haunted house and who the ghost is, read the book.
My favorite part is when Geronimo gets scared of the ghost He screamed and he almost fainted. That part made me laugh. Geronimo is very smart like my mom and dad but gets scared like my sister and I. One smart thing that Geronimo does is read books get smarter from them, like my parents. The illustrator made very good illustrations. The illustrations are very detailed and colorful and they also show the setting clearly. I like the way the author made some words colorful and different shapes. For example, when there is the word "square" it is made in a square shape. That makes it fun to read.
I recommend this book for grades 2 to 4. It is good for boys and girls who like mysteries and adventures. The book has 113 pages.