Jessie, New Nanny
Written by Lexi Ryals
Reviewed by Rosa C. (age 8)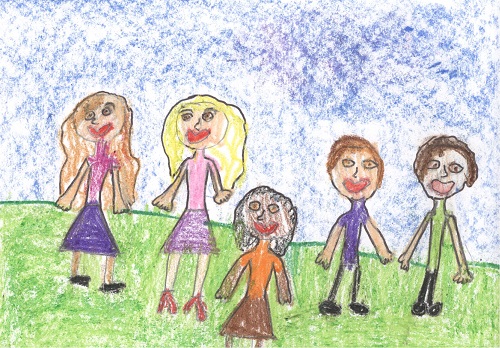 If you like books based on TV shows you should read Jessie, New Nanny. It is based on the television show Jessie. Emma is a 13 year old girl from New York City who loves clothes. It was the first day of school. Emma went to art class and was assigned a project with Rosie, the mean girl. Will Emma and Rosie finish their project? Will Emma and Rosie become friends or not . . . wait I can't tell you. You have to read the book to find out.
This is a good book. One thing I like is in the middle of the book there are pictures from the TV show that look funny. In one picture Jessie's boss made a funny face. That made me smile. The author included pages of Jessie the nanny's diary. I like Jessie's diary because it tells about the chapter you just read. My favorite part is when Zuri the little girl first met Jessie. Zuri was asking what all Jessie's things were and Jessie said her bra was a sling shot. That page made me laugh.
I recommend this book to kids from 7-10 years old. This is a very silly book. I think this book is good for boys and girl who like silly books. There are 116 pages.