Glory Be
Written by Augusta Scattergood
Reviewed by Sophie M. (age 8)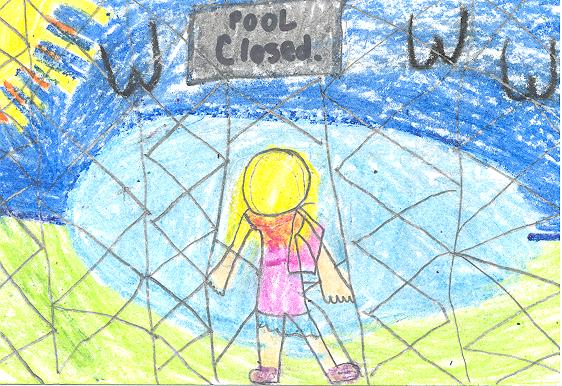 "Come to the pool!" Come join the adventure in Hanging Moss in Glory Be by Augusta Scattergood.
Glory Be is about a young girl named Glory who lives in the town of Hanging Moss during the civil rights movement. It is summertime and the town pool has closed for "repairs", but really to keep out black people. Glory doesn't think this is fair and decides to write a letter to the newspaper which causes problems with the people in town. Glory's sister Jesslyn meets a a new boy in town named Robbie and they become boyfriend and girlfriend. She learns that he almost went to jail for sticking up for black people back home in North Carolina. Glory and her best friend Frankie have problems because Frankie doesn't think black people belong at the pool.
My favorite part in the story is when Glory, Jaclyn, and Robbie go to Elvis' house when he was a kid and pick wallpaper off the wall. It was my favorite part because it was ridiculous. This book is special because it was based on the civil rights movement. I felt sad and happy reading this book and thought about how boring it would be in the summer with no pool.
I do recommend this book for people who like a lot of action. It may interest people because it is about civil rights.