Ballpark Mysteries the L.A. Dodgers
Written by David A. Kelly
Illustrated by Mark Meyers
Reviewed by M.K. (age 9)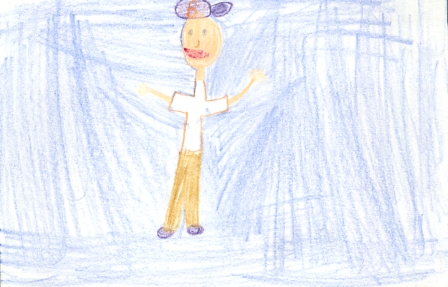 Do you like baseball and mysteries? Then this book is for you. It's about Kate and Mike who are cousins who love baseball. During spring break Mike and Kate fly from New York to Los Angeles. Kate's dad is a baseball scout but there is something strange going on during the games and practices. Kate and Mike spot a guy that looks a little strange. The guy is actually a detective. He got hired by a woman to spy on the manager and scouts of the LA Dodgers. Even though the man is a detective he steals the manager's cell phone and bats from the players. Read to find out if Kate and Mike help solve this mystery.
I loved this baseball mystery book so much I couldn't put it down. There are seven books in the series. The great thing is you don't have to read them in order. This book makes me wonder how it feels to be a professional baseball player!
I would recommend this book to 2nd and 3rd graders because it is clearly written . The story starts to pick up speed when Mike and Kate see the unusual guy. You will not be disappointed when you read Ballpark Mysteries The L.A. Dodgers.