Salt In His Shoes
Written by Deloris Jordan
Illustrated by Kadir Nelson
Reviewed by Junior G. (age 9)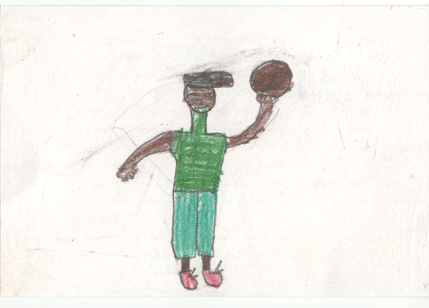 This book is about basketball. The main characters are Michael Jordan, his Mother `and his brothers Ronnie and Larry. Michael and his brother Larry play on the same team. Larry and Michael?s team could not win. Mark was the tallest boy on the other team and he was teasing Michael about being too short. That made Michael feel bad. Michaels mother put salt in his shoes so he can grow taller.
My favorite part of the book is when he grows bigger. At the end of the book he grows ?to be a six foot-six inch tall basketball superstar?! This book reminds me of when I play basketball and I always make the ball in the basket. My favorite character is Michael Jordan because he always makes the ball in the basket too! (except for when he was little.)
You should read this book because it shows you how to grow and play basket ball, Which is a fun game.