Young Pocahontas
Written by Anne Benjamin
Illustrated by Christine Powers
Reviewed by Kelsie E. (age 9)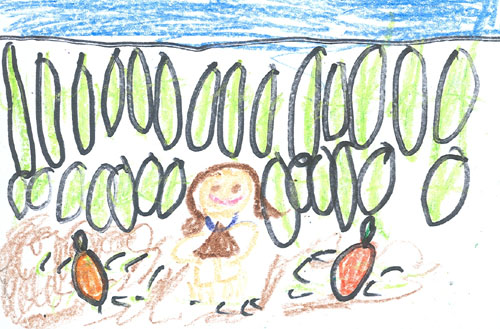 If you like Princesses you should read Pocahontas. Pocahontas has an adventurous life but her life is changing in a vast way. When she was a tiny girl settlers came to Virginia. Will Pocahontas help the settlers and the Native Americans become friends?
I thought this was an interesting story about Pocahontas and her life. She was a remarkable person. When Pocahontas saved John Smith's life it reminds me of my father who is a fireman. He saves lives too. The illustrations are colorful and go with the words.
This book is perfect for 1st to 3rd graders. The text is not too hard or too easy. Children who enjoy history and princesses will love this book. They may be interested in learning about a Native American Princess and her life. Go ahead get this book and enjoy.