The Lightning Thief
Written by Rick Riordan
Illustrated by lednev
Reviewed by A.L. (age 8)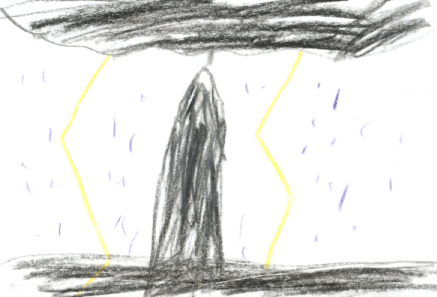 I like this very interesting book because it's about Greek mythology and it leads to an adventurous quest. The quest is about a boy named Percy Jackson who is thought to have stolen Zeus' master lightening bolt. Percy and his friends Grover Underwood and Annabeth Chase go on a quest to find the lightening bolt, who stole it and return it safely to Zeus. They encounter many things including Medusa, Porcrustes and the land of the Lotus eaters.
I liked this book because the author included lots of detail. Like when Percy was in the land of the lotus eaters he as described the lotuses as the best thing he had ever tasted. I especially liked Grover Underwood and Lee Fletcher. Grover is a funny character and Lee is very good at archery and so am I. I especially disliked Ares and Luke Castellean because Ares didn't like Percy and I do and they got into a big fight. There is something special about this book because the author connects it as much as possible to real life. This book is part of a series. It is very similar to the other Percy Jackson books. This book is a 2008 Newberry nominee.
I recommend this book to people that like Greek Mythology and adventure because it has both. The author also puts very descriptive language in the story. If you like original stories with a twist, this is the book for you.