Glory Be
Written by Augusta Scattergood
Reviewed by V.C. (age 8)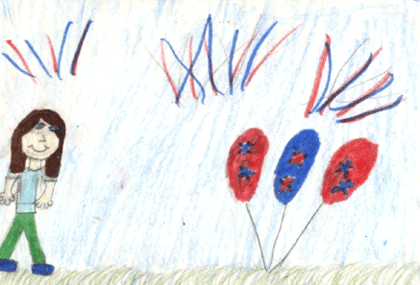 Gloriana June Hemphill is having the worst summer ever. First, the community pool closes at the hottest time in the year! Her best friend, Frankie, turns his back on her at the time she needs him the most. Worst of all her sister, Jesslyn, refused to play with her because she said that, "She had better things to do." Now, she's on her own. One day she goes to the library and finds a girl named Laura Lampert who had just moved from Ohio. Laura didn't know that white people had to drink from a different fountain. Glory and Laura's friendship bring on trouble that they didn't expect.
I think that Glory Be is full of excitement and really kept me interested. My favorite part is when Glory and her sister, Jesslyn, go to the Fourth of July Parade because that was when Jesslyn and Glory really started to bond as sisters and that got me thinking. Will they become friends? One character that I really liked was Laura Lampert. She reminded me of my sister Meryl, she is shy but determined just like Laura.
I recommend this book to anyone who likes adventures and a lot of excitement. Glory Be had a lot of stories happening at once and that really kept me interested. My favorite part is when Glory, Jesslyn, and Robbie went to the house where Elvis Presley grew up. Glory Be is full of interesting characters mixed with a little mystery that helps you connect with the book.