Janitor's Boy
Written by Andrew Clements
Reviewed by John P. (age 10)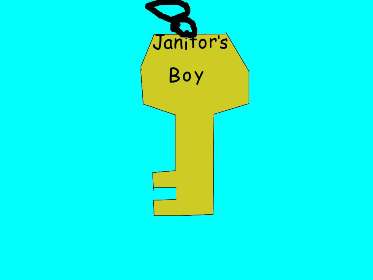 This is a fiction book. It's about a boy named Jack. He loved gum more then anything else. He would experiment with it. Then he experimented with gum at school. In first period he chewed bluberry gum. Then in 2nd period it was mint. Each period he chewed a different gum, until eighth period when he got the strongest gum scent. It was watermelon. He chewed the gum and then it fell onto the desk. He tried to take it of his desk but it wouldn't budge. Then he had to leave school. Read this book to find out what happened to Jack.
I think this book is pretty cool. It is cool because they go into the sewers and get all dirty. I love getting dirty when I play soccer. The book has no pictures but it does put a picture in your head. It has really good descriptions. I liked Jack because it seems like he is the one who does all the action. Andrew Clements has other books written by him, like Frindle. His writing style is really easy to understand. I hope you go to the library to check out this book and read it.
I recommend this book for 4th and 5th grade students because it has no pictures and hard vocabulary. This book mostly fits people who like getting dirty because you're about to go to the sewers and get lost in there.