Things Not Seen
Written by Andrew Clements
Reviewed by Gabriela B. (age 10)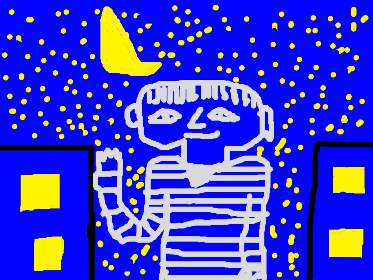 This book was about a boy named Bobby Phillips who got invisible and has no clue why. His friends and family try to help him with their best knowledge, so they can get Bobby uninvisible. Will Bobby be seen again or will he still be invisible? Times running out! Read this book to find out if Bobby will be seen again!
This book makes me feel curious for how he first started to be invisible. The book is unique becuase it has lots of mysteries and it has science fiction to make it exciting. This book is different because it's about a person's life and its mysteries. My favorite characters are Bobby and Elise because they are curious kids and they find lots of information that others can't. They remind me of myself because I am also curious.
I recommend this book to people who are interested in science fiction and mysteries. Students in fourth and fifth grade would really like this book.