My Sister the Vampire #3: Re-Vamped
Written by Sienna Mercer
Reviewed by Elida O. (age 11)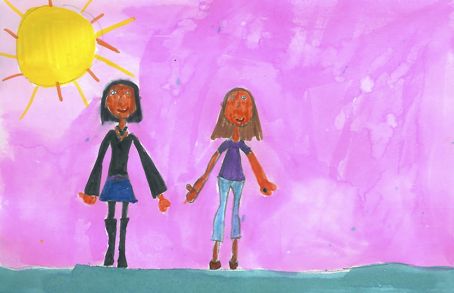 In many stories, people say that vampires make an enemy of humans, and aren't nice to humans. This fictional story is the total opposite. It isn't all about humans being scared of vampires.
This book is about a girl named Olivia Abbott, who is adopted. She finds out at school that she has an identical twin sister named Ivy Vega. Ivy tells Olivia that she is a vampire, and because of this, vampire officials demand that Olivia passes three tests to see if she is worthy of knowing the secret about vampires. Meanwhile, Ivy and Olivia are trying to find the truth about their biological parents. They know that one of their parents must be a vampire, and the other a human. If you want to know more, read this book, and find out for yourself.
My favorite character is Ivy because she is a vampire. I also like Ivy because she can fly, turn into a bat, sleep in a coffin, and run faster than any human being.
What I enjoyed about this book is that it is fiction. I enjoyed this fiction book because it is make believe, and the friendship between Ivy and Olivia is shatterproof. What I least enjoyed about this book was that one of the tests that Olivia has to pass was weird. She had to be in a coffin from dusk to dawn. Being in a coffin for a long time would be weird for me.
This book is part of a series, but I personally haven't read the other books, so I couldn't tell you if I recommend the other books or not. I recommend this book to 4th grade girls because it has a girly and appealing storyline.