Pagan's Crusade: Book One of the Pagan Chronicles
Written by Catherine Jinks
Reviewed by Phillip J. (age 12)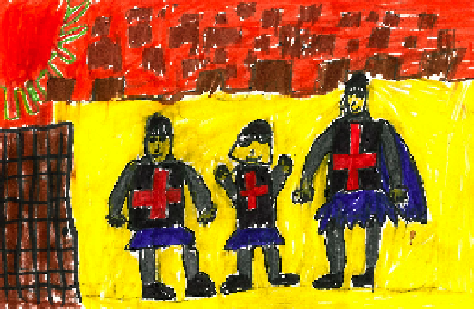 When Pagan signed up to be a Templar he thought life would be easy. It's anything but.
Pagan joined the Knights Templar as a mercenary in 12th century Jerusalem. He is then assigned to be squire to the most noble knight of the Knights Templar. Pagan's first assignment is to guard pilgrims going to Jerusalem. When he arrives in Jerusalem he is mugged and almost killed by robbers, but is saved by his master. The Templars begin to hear that many of their cities have fallen and that their Grand Master has been captured. They start to ration food, distribute weapons, and prepare for a siege.
Then Saladin marches on the city, but does he take it? Does Pagan escape with his life? I couldn't wait to finish.
My favorite character was Pagan, because even in the worst situations he still kept his sense of humor and could tell a joke. Pagan changes from the beginning to the end. At first, Pagan only cares about himself, but at the end he is willing to sacrifice himself to save his master.
I liked how the city of Jerusalem was described as a run down place stripped of its former glory. I also liked how the author made the book sarcastic and witty.
I recommend this book to sixth grade and up. This is the first book in a series that I look forward to continuing. If you enjoy reading witty novels that take place in medieval times and have a main character that is a questionable role model, then this is the book for you.