The Best Christmas Pageant Ever
Written by Barbara Robinson
Illustrated by Judith Gwyn Brown
Reviewed by Divya K. (age 8)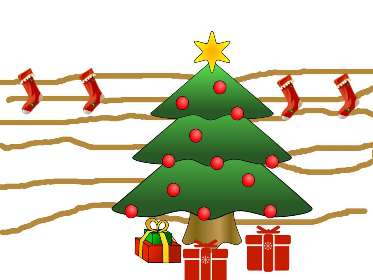 This story features the Herdman's, the terror of their town. When the Herdman's get into the main roles in the Christmas Pageant they get into a fight. Everybody thinks they would cause trouble, but the Herdman's didn't cause trouble even though the Herdman's are very, very bad. Read this book to see what happens to the Christmas Pageant.
My Faorite part was when Claude Herdman brought a wild bobcat to class for show and tell. When Claude opens the box......... KABOOM! The wild bobcat made a messy, messy mess. This reminds me celebrating Christmas with my own family wrapping up presents, making cakes, and singing songs. It also reminds me celebrating my mom's birthday because her birthday is on Chritmas. I felt happy when I was reading this book because this book was happy at the end. I felt totally fine and happy.
I recommed this book 2nd,3rd,4th,and 5th grade. If you like Christmas this book is for you. This book has little danger and humor.