Julie's Journey
Written by Megan McDonald
Illustrated by Robert Hunt
Reviewed by Mythri M. (age 8)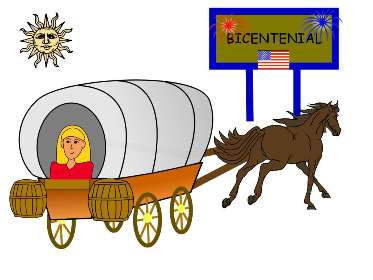 In this book Julie celebrates a special holiday. She must go around the state and collect scrolls to present to president Ford. On the way she comes along a big mystery to find a thief that stole a very important scroll and it is Julie's honor to find it. She takes a big risk to save the scroll. When she wants her cousin to teach her to ride a horse, things go wrong and Julie hates her cousin for the rest of the trip.
I think this is a very good book if you like mystery and adventure. When Julie has to find the mystery scroll and translate it I thought it was fun to try and translate it by myself. I like mystery novels because I like to predict what is going to happen next. I liked the illustrations in this series of books because when they write about something like a flower, on the page there is a picture of a flower. My favorite part is when Julie finds the missing scroll and has the honor of doing something very special.
I would surely recommend this book to anyone who likes mystery and adventure. If you like this series you might also like any other American doll series book. I think it is a very good book to do a book report on.