Beezus and Ramona
Written by Beverly Cleary
Illustrated by Louis Darling
Reviewed by Celine L. (age 7)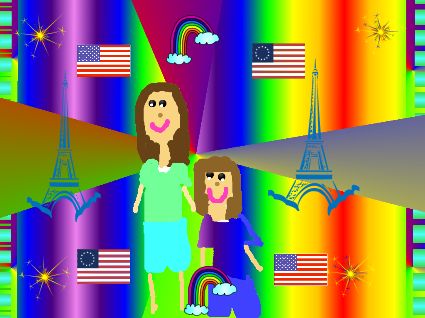 This story is about two sisters who are always getting in trouble, especially Ramona. Ramona has a very big imagination. One of her imaginations was pretending to walk a lizard, but it was just a string. Beezus was always helping her mom. Her mom was very proud of Beezus but she thought Ramona was a naughty girl. The lesson in this book was sometimes sisters love each other and sometimes they don't.
My favorite character is Beezus because she is so responsible. You should read this book because this book has creative ideas. My favorite part of the book was when Ramona locked Henry's dog in the bathroom. I like this part because Henry was worrying and worrying. He was worring that the dog would not come out of the locked bathroom. Then the dog came out. Also the illustrations are very good. They are good because they are black and white and I like those kinds of pictures.
I recommend you read this book because it has the BEST ideas. In school, this book gave me many ideas to write about in writers workshop. I think third graders and second graders can read this book. They would like this book because it is a chapter book. I also think that people who have sisters can read this book, because Ramona and Beezus are sisters. The book can tell sisters about why they fight.