Diary of a Wimpy Kid: Rodrick Rules
Written by Jeff Kinney
Reviewed by AG (age 10)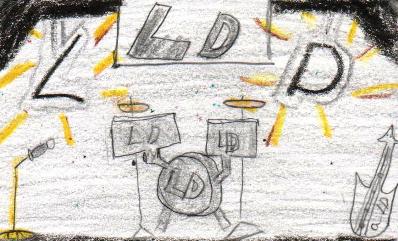 The book Rodrick rules is very funny. It has three main characters, Greg, Rodrick, and Rowley. Without these characters this book would be nothing. Greg has a new journal and his brother Rocdrick is picking on him because Greg's journal isn't a journal, it's a diary. Greg had a bad summer because his dad made him join the swim team. So he tried to convince his dad to let him do water jazz instead, but he didn't go for it. Greg got the cheese touch and in this book there's a new kid, so he gave it to him. I liked this book because it makes me laugh and has good illustrations. I recommend this book to people from third grade up. If you are sad or bored this book with make you have a good laugh.
This book is about Greg and Rodrick fighting and doing some petty funny stuff in this book. In the book Greg is in seventh grade and there's a new girl named Molly Hills and Greg likes her. One time in the book Greg's little brother Manny stuck a cookie in Greg's game system. The thing that makes it interesting is the characters because the main characters do funny stuff like once Rodrick forgot to pick up Greg from swimming classes.
This book is really cool because it made me laugh on many pages. I like it also because I like funny and interesting things. I really like those books. If I were a character in this book, I would be Manny because he is funny and gets whatever he wants and when he does something bad he doesn't get in trouble . There's a movie too but the book is better because they change some stuff in the movie .
I think this book is for 4th to 8th grades because it's a little hard to read, but if you're a 3 grader and you read well you can read it. The Accelerated Reader test level is 5.3 but the test and the book are not that hard. Seventh and eighth graders may even have done some of the stuff that happened in the book.