Pocahontas
Written by Lola Schaefer
Reviewed by Shannon H. (age 8)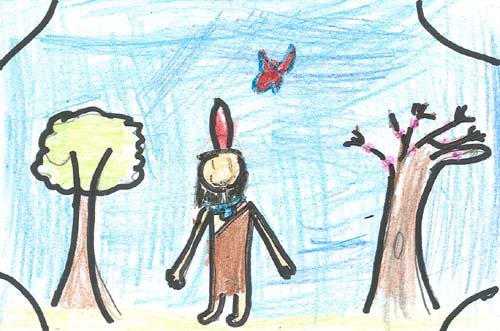 Did you know Pocahontas is not just a movie? She was a real person. She was also a Native American princess. Pocahontas was important because she helped people like the English Settlers. Read this biography to find out how Pocahontas helped the English Settlers and her people.
I liked this book because it tells about a real Princess' life. My favorite part was when she saved Captain John Smith's life. I enjoyed reading about a girl who was an important part of the early history of our country.
I recommend this book to students in grades 2-4. It is a good book for people who like to read about history.