The Bald Bandit
Written by Ron Roy
Reviewed by Chris M. (age 8)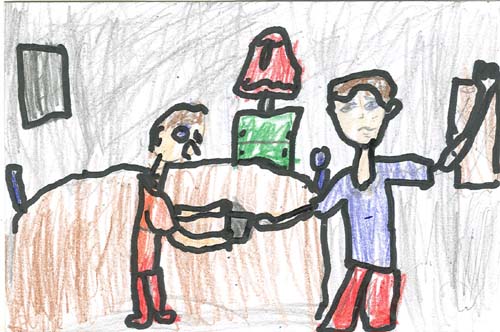 Welcome to Green Law the Town of A to Z Mysteries. This time Dink and his friends Josh and Ruth Rose are trying to solve who is the bald bandit. But on the way they have to make some stops. If you want to find out the rest you just have to read the book!
I liked this book because I love solving crimes and that is what is in this book. My favorite part is when they caught the bandit. It was surprising. This book reminded me of the cop shows and how they catch the crimes and solve the mysteries. I like Ruth Rose because she is very smart.
I would recommend this book to second to fourth graders. This book has 71 pages. As I read this book I kept on trying to figure out the mystery. This book made me really want to find out what happened. So if you want to solve this story, just read the book!!