Nate the Great
Written by Marjorie Weinman Sharmat
Illustrated by Marc Simont
Reviewed by Jeily M (age 9)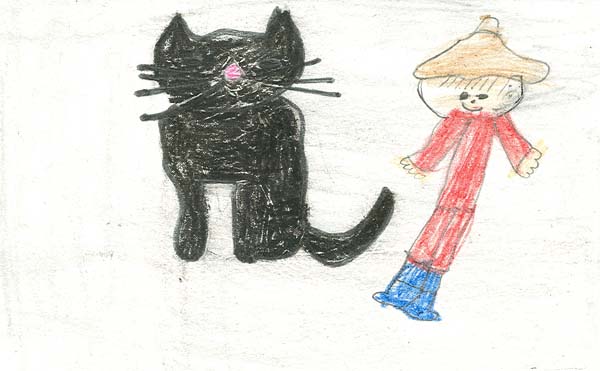 Nate the Great is a mystery book. Nate the Great is a boy who is funny because he eats a lot of pancakes. In this story Annie lost a picture of her dog Fang and called Nate to help find it.
I like this book because Nate is a detective. He helps people find things and he helps a lot of people. I like the detective because detectives help people solve mysteries. Nate the Great is funny. When Annie calls Nate, Nate didn't get to eat his pancakes. Once my sister stole my folder and I didn't know where it went just like Annie in this book.
All of the Nate the Great books are fun to read. I recommend this book to K, 1st, 2nd, 3rd, 4th graders. They would like to read a fun mystery book.