Big-Air Snowboarding
Written by Anna T. McKenna
Reviewed by Michael B. (age 8)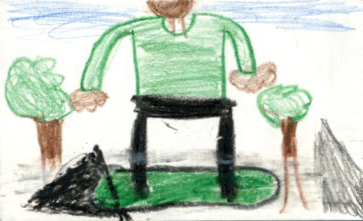 This book is about the history of snowboarding, tricks that can be performed, competition levels, equipment and most important snowboarding safety. In chapter one, the author gives you an idea about catching air, jumps and landings, terrain parks and half pipes. In chapter two, the author gives you a brief history of when snowboarding began in the 1960's and when the big-air snowboards were made. Chapter three tells about the different competitions in the sport of snowboarding like, the X Games, the U.S. Extreme Snowboarding Championship, and World Extreme Championship. The author also tells about the different tricks they do in competitions. Chapter four describes how the board is made and how to choose the right board for you. It also tells about the bindings, boots and accessories. Chapter five I think is the most important chapter because the author explains the safety measures of the snowboard and the sport itself, so that the snowboarder can have fun and stay safe.
I enjoyed reading this book because it helped me understand the sport of snowboarding and how it became a well-known sport. I love snowboarding and after reading the book, I want to go again. I really liked how the author included real pictures of mountains, the riders and all the equipment and terrain. It gave me a better feeling for the book and what the author wrote. Have you ever wondered about the sport of snowboarding but didn't know how to go about it? Well, Big-Air Snowboarding is a great book that explains the major topics of snowboarding. Each chapter goes into detail with the cool and interesting facts that you need to know.
I am a snowboarder myself and would recommend this book to anyone who thinks they may be interested in this sport.